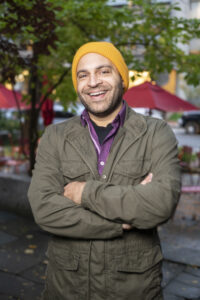 David Dominique is a composer, performer and music theorist living in Richmond, Virginia. He is the 2022-2023 recipient of a Guggenheim Fellowship in Music Composition, and the 2021-2022 Frances B. Cashin Fellow at the Harvard Radcliffe Institute. His compositional output includes contemporary chamber music, jazz, electroacoustic music, installation, rock and theater.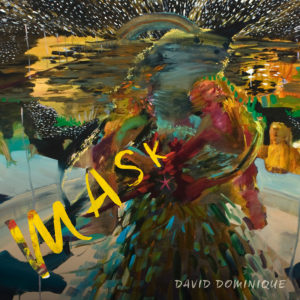 Much of his recent music has been written for a jazz octet, including the albums Mask (2018) and Ritual (2013), collections of compositions for saxophones, flute, violin, viola, clarinet, bass clarinet, valve trombone/flugabone, electric guitar, electronics, bass and drums. Both albums were recorded in Los Angeles with some of that city's most accomplished improvisers and contemporary performers. The music has been widely-reviewed and praised. .

On flugabone (a compressed valve trombone), Dominique has led many performances of works from the albums with multiple ensembles, with past and upcoming performances in New York, Los Angeles, Boston, Philadelphia, Baltimore, Washington D.C., Richmond, Charlottesville and Williamsburg, VA. His November 2018 release, Mask, was co-produced by Nolan Shaheed, former-Musical Director for Marvin Gaye and lead trumpet for Count Basie. Shaheed's credits also include work with Miles Davis, Stevie Wonder, Diana Ross, and Natalie Cole, among many others.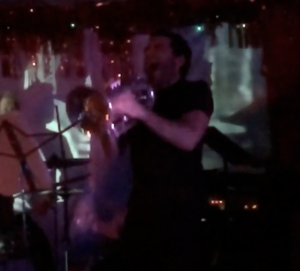 David has also composed and conducted theater works, including a live score for LA production, Starcrosser's Cut. The piece was a collaboration with playwright/director Joseph Tepperman, with whom worked previously in 2011 on "Tongues Bloody Tongues", a critically-acclaimed experimental opera staged in Disney Hall's REDCAT by Killsonic. The subsequent experimental theater work, a fictional, dreamlike reconstruction of the police interview after the arrest of infamous NASA astronaut, Lisa Nowak, received six performances from June 6-16, 2013 in Los Angeles. The piece was featured and praised in multiple mainstream publications including LA Weekly, The Hollywood Reporter, USA Today and LA Stage Times.
In recent years, David has written pieces for soprano Tony Arnold, Talea Ensemble, ECCE, Ensemble L'Arsenale, the Genkin Philharmonic, the Lydian String Quartet, the Radnofsky Saxophone Quartet, the Formalist String Quartet, Nimbus Ensemble and Killsonic, a mobile band of horns, drums and accordions with whom he regularly played trombone between 2007-2010 while living in LA. His music has been performed and presented in New York, LA, San Francisco, Boston, Buffalo, Berlin, and Auvillar, France, among others. As a trombonist he has performed at such festivals as Coachella, Bumbershoot, San Diego Street Scene, and San Francisco Outside Lands. Planned projects for the Spring and Summer of 2016 include a new album for his Los Angeles-based jazz octet and a new evening-length theater work called Broken Record, in collaboration with Joseph Tepperman. Broken Record — for which David will serve is composer, conductor and co-producer — will receive 12 LA performances over four weeks in June and July.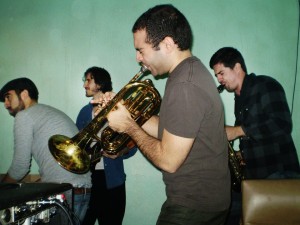 David's research interests include the music of Charles Mingus, Eric Dolphy, noise and chaos in popular genres, and the music of Beat Furrer, about which he wrote the theory portion of his PhD dissertation. David has presented papers on Furrer's music at at the national meeting of The Society for Music Theory, The West Coast Conference of Music Theory, the South Central Society for Music Theory, and Music Theory Southeast, where he received the "Best Student Paper" Award. He has been an invited speaker at Wellesley College, Virginia Tech, Harvard Summer Composition Institute and California State University, Northridge.
For his compositions and research he has received fellowships and awards from The Guggenheim Foundation, The Mellon Foundation, The Harvard Radcliffe Institute, The Bogliasco Foundation, The American Music Center, The Max Kade Foundation, California State University, Brandeis University and the College of William and Mary. He has been the Aaron Copland Fellow at MacDowell, the Alonzo Davis Fellow at the Virginia Center for Creative Arts, and a resident artist Yaddo, Djerassi Resident Artist Program, Willapa Bay, The Hambidge Center, Brush Creek Foundation for the Arts, Arteles Creative Center and Fiskar's Village AiR Program.
David holds an undergraduate degree from New York University, a Master of Music degree from California State University, Northridge, and an MFA and PhD from Brandeis University where he studied with David Rakowski and Eric Chasalow. Currently, he is an Assistant Professor of Music at the College of William and Mary.